Current Lab Members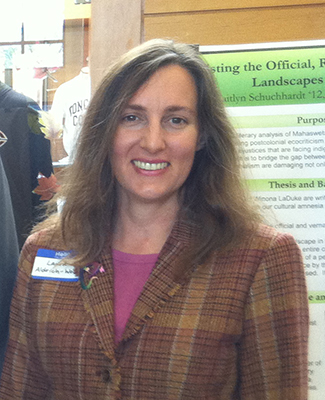 Laura Aldrich-Wolfe
Assistant Professor of Biology
I am interested in questions of coexistence in community ecology. A single plant's root system may be occupied by hundreds of species. What roles do these species play? To what extent is a community a product of chance rather than the outcome of species interactions? To what extent do closely related species play equivalent or divergent roles within the rhizosphere. Do abiotic and biotics factors differ in importance in structuring communities across biomes? I enjoy asking questions of broad importance to community ecology within the context of the rhizosphere fungal community, using landscape-scale studies, molecular biology, and manipulative experiments. While I seek to deepen our knowledge of the largely invisible world beneath our feet, I also hope to inform decision-making about land use by policy-makers, ranchers and farmers.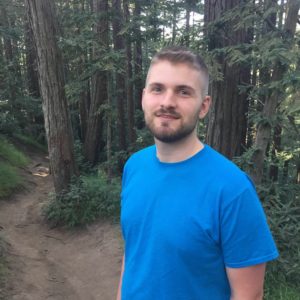 John Baggerly
Graduate Student
John is a master's student in Environmental and Conservation Sciences. His interests in natural resource management, mutualisms, and plant physiology have led to a passion for microscopic fungal communities, and his master's thesis will address the role that mutualistic fungi play in plant pathogen resistance and implications for establishment of invasive species in native grasslands. After graduating from Oklahoma State University in 2014 with a bachelor's degree in Forestry, he spent two years in Oklahoma working as a Forester for rural and urban communities. In his downtime he can be found glued to a screen or microscope ranting about the actualities of management practices.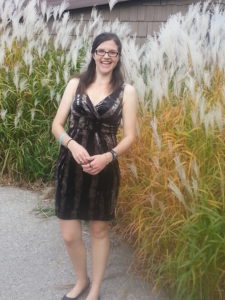 Elizabeth (Libby) Sternhagen
Graduate Student
Libby is a master's student in Environmental and Conservation Sciences. Her two loves of ecology and Latin America have led to a passion for rainforests of the Americas, and her master's thesis will look at the relationship between communities of fungi on the roots of Costa Rican coffee and those on trees native to that country. After graduating from Concordia College, Moorhead in 2015, she spent a year working on a Long Term Ecological Research project in El Yunque National Forest in Puerto Rico. When not hugging trees, she can often be found attempting to befriend small mammals or obsessively memorizing rap lyrics.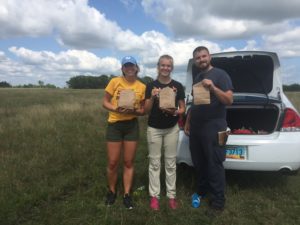 Sarah Curran and Olivia Hamilton
Lab Assistants
Sarah Curran (middle) and Olivia Hamilton (left) joined the lab in Summer 2017. They are both seniors in Biology at Concordia College for 2017-2018.
Previous Lab Members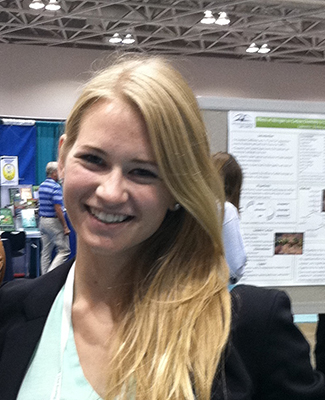 Rebecca Asheim
Becca worked in the lab during summer and fall 2012 and summer 2013, conducting molecular work for coffee root fungi and fieldwork on effects of land use on AM fungi in northwestern Minnesota. She graduated from Concordia College in May 2015 and is currently working in the Twin Cities.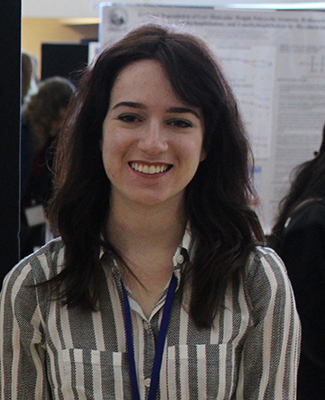 Katie Black
Katie joined the lab after her freshman year, completed the high-throughput sequencing and molecular ID of coffee root fungal communities, and presented the results of all her hard work at the National Conference on Undergraduate Research in 2015. She graduated from Concordia College in Biology and Environmental Studies in 2016, has completed internships in conservation and sustainability issues in the Fargo-Moorhead community and in the fall of 2017 began a year-long position with GreenCorps in St. Paul, Minnesota.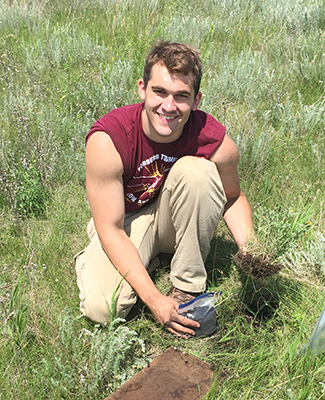 Alec Boike
Alec conducted field work on mycorrhizas of prairie plants in Minnesota and Montana in the summer of 2015 and graduated from Concordia College in 2017.
Previous Lab Members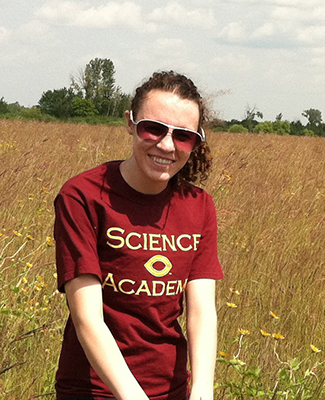 Heather Campbell
I worked in the lab during the summer of 2013 and the 2014-2015 school year. We worked to discover the difference in AMF richness between native and restored prairies, with the long term goal of helping to restore prairies. We also collaborated with University of Minnesota researchers on a project involving AMF and the growth of native plants to be used as biofuels. After graduating from Concordia in Spring 2016 I worked in a lab at the University of Minnesota researching CAR (chimeric antigen receptor) T-cells as a potential immunotherapy for cancer. I just started graduate school in immunology in fall 2017. I hope to become a professor after I receive my PhD and continue to do research.
Kristi Del Vecchio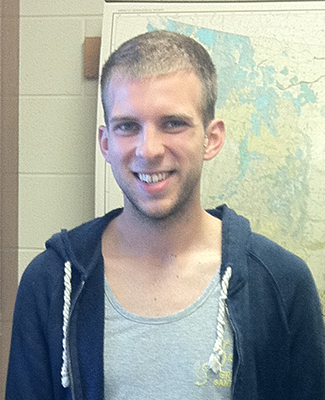 Tanner Dockendorf
(not pictured)
Sadie Fliegel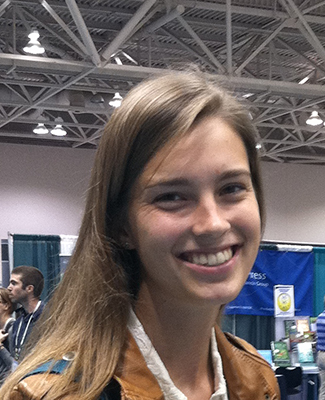 Eliza Hartmann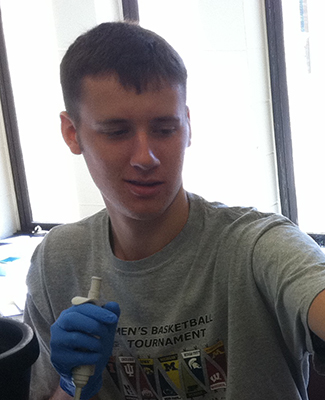 Peter G. Johnson
Previous Lab Members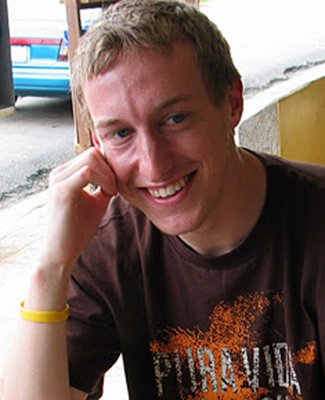 Riley McGlynn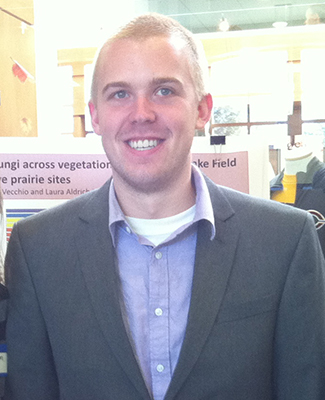 Philip Nelson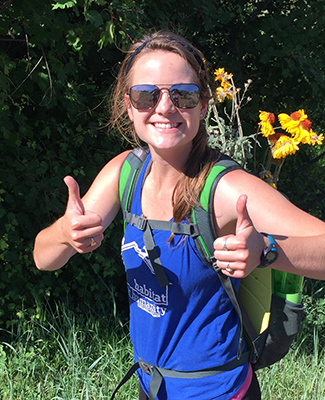 Karley Petersen
(not pictured)
Sydney Redmond
Logan Schmaltz
(not pictured)
Anna Stasko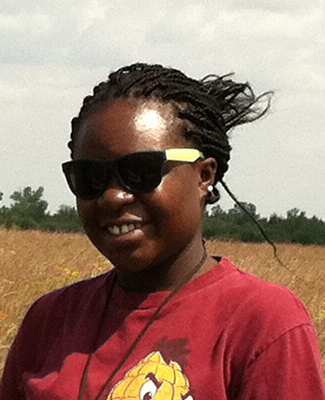 Gaya Shivega
Gaya Shivega worked as an undergraduate researcher in the lab from 2013-2015. She conducted an independent research project on the interactions of soil nitrogen with soil microbial availability in determining invasion success in grasslands, which was published in AoB Plants in 2017. She also played an instrumental role in high-throughput sequencing of coffee root fungal communities and conducted field work on arbuscular mycorrhizal communities across land use types in northwestern Minnesota. She began medical school at Georgetown University, Washington, DC in Fall 2017.